"Nuno Serrão is a Portuguese photographer, interested in the dialogues between science and contemporary art. Each of his images considers how information is handled, shared, and perceived, framing scenarios as micro-narratives, demonstrating a sensitivity and a curiosity for the planet and its inhabitants."
Hi, I'm a Portuguese photographer and filmmaker born in Madeira Island. My blank slate starts with a functional level of emotion, logic, minimalism, and curiosity; I consider them the metric system for my creative process.
Curiosity often leads me into document frameable stories that, in the end, will pose a whole new set of questions. With the sum of all relatable questions, I think I'll get an answer.
Recent clients & collaborations: Adobe; Subjectively Objective; Oprah Daily; Aesthetica Magazine; Samsung Electronics; Mediocre; Boom Saloon; The Huffington Post; Público.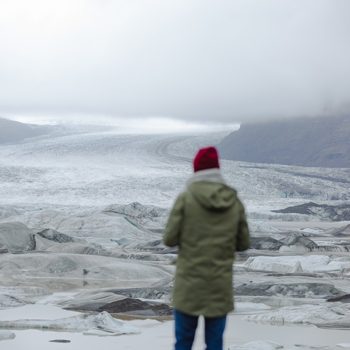 Selected publications, essays, and features
"Flow" (Bluebee Magazine, soon); Investigations in Infrastructure" (Subjectively Objective, soon); "Um Olhar de Fora Dentro" (Mediocre, 2021); "Free Space" (Marie Claire Italy, 2020); "Short Stories To Tell In The Dark" (Oprah Daily, 2020); "The Great Escape" (Float Magazine, 2020); "In Between" (Lens Magazine, 2020); "Micro-Narratives" (Aesthetica Magazine, 2019); "In Between" (The Photographic Journal, 2019); "Selection" (Fisheyemagazine, 2019); "Folk Tales" (Cultura Colectiva, 2019); "Under The Storm" (Boom Saloon Magazine nº4, 2019); "Name of the week" (Neim Design, 2019); "Inland" (Osso Magazine, 2019); "Perspectiva e Circunstância" (Translocal Magazine nº1, 2019); "Inland" (Dodho, 2018); "Confronting Existentialism" (Plain, 2018); "Finding Beauty in simplicity" (C-Heads Magazine, 2018); "Inland Iceland" (Featured on Booooooom, 2018); "Unique Travel Photography" (Inspiration Grid, 2018); "The Truth is Out There" (This Isn't Happiness, 2018); "Driving on an Unknown Road" (ETC Zine, 2018); "Inland Iceland" (L'Œil de la Photographie, 2018); "Inland Morocco" (This Isn't Happiness, 2018); "Inland Morocco" (Photomag, 2018); "Inland Madeira" (Mâché, 2018); "Inland Morocco" (Mâché, 2018); "Under a Storm" (Mâché, 2018); "Morrocos minimal" (Fugas, 2018); "Perseids" Huffington Post (2015); Sic Notícias (2015); Público (2015); RTP (2015); TSF (2015); Focus.it (2015);  "Lenticular Cloud, Moon, Mars, Venus" (NASA, 2015); "Perseids" (P3, 2013); Vice (2012); Page Magazine (2012); The Next Web (2012); Mashable (2012); Read Write Web (2012); "O Natal é um estacionamento deserto" (Público, 2012)